Operating limits and descriptions
Heat exchanger is mainly used in conveying media of over 80 oC according to API Plan 21, API Plan 23 and API Plan 41. It can make processing media fluid cooling into seal chamber in order to be temperature reduced to below 80 oC, ensure the seal to work during suitable temperature range and can be used as cooling facility.

1. HWHR Series
Construction specification:
Consists of case, heat transferring tube and fitting base plate.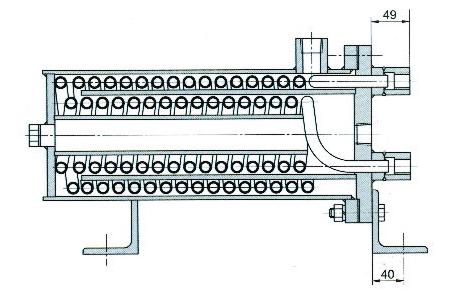 TYPE

HWHR25

HWHR40

HWHR60

HWHR80

HWHR100

Heat Exchange Area (m2)

0.25

0.40

0.60

0.80

1.00

Rated Power

5

8

12

16

20

Cooling water qty

0.60

1.30

2.00

2.70

3.40

Dimensions(mm)

473*273*225

613*327*225

773*687*225

952*857*225

Fluid Pressure

Case

1.00




Pipe

6.30

Temperature (oC)

<=250

2. HWFR Series
Flange type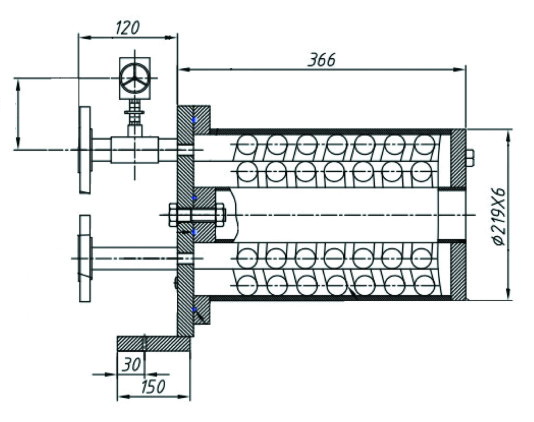 Sleeve type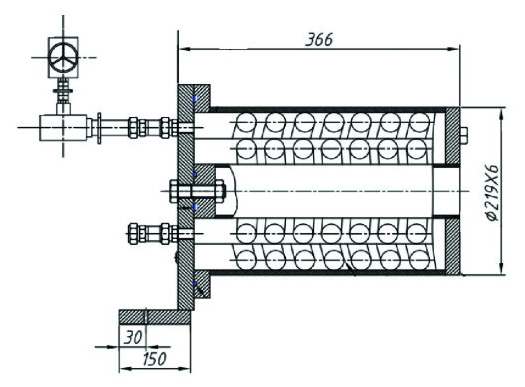 Type

Designing Pressure
(MPa)
Max.Pressure
(MPa)
Designing Temperature
(oC)
Wate Testing
Pressure
(MPa)
Heat Exchange
Area
(m2)

HWFR32

1.6~6.3

1.4~6.0

90~200

2.4~9.5

0.32

HWFR66

1.6~6.3

1.4~6.0

90~200

2.4~9.5

0.66